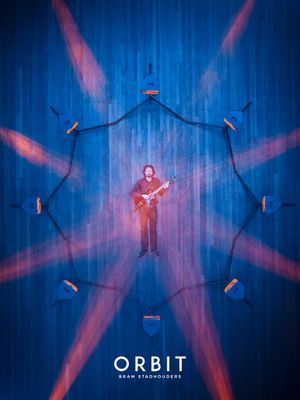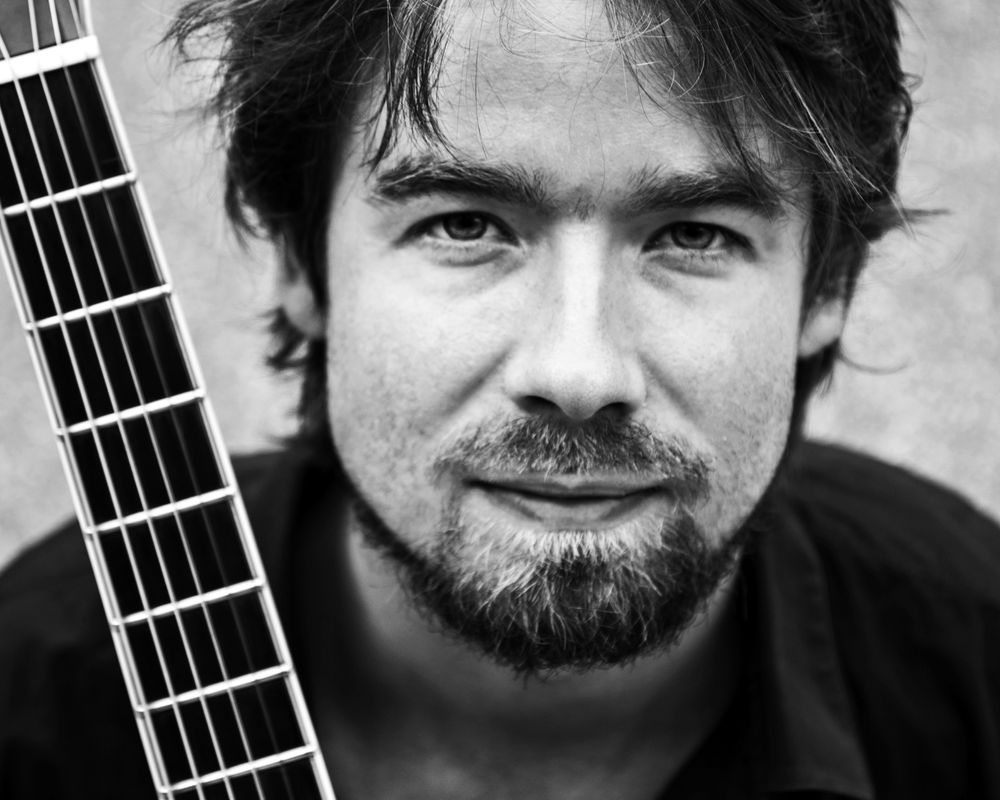 Biography
Bram Stadhouders (1987) is one of the most influential, free-thinking guitarists of his generation. In addition to being a gifted guitarist and improviser, he is a composer and initiator of groundbreaking projects. Bram caused a furore with numerous productions off the beaten track, such as the guitar-driven Big Barrel organ project; Orbit with 'surround guitar' and collaborations with, among others, the Netherlands Chamber Choir, Nils Petter Molvaer, Baroque Orchestration X, Sidsel Endresen, Jim Black and Under the Surface. They brought him to more than 800 concert stages, including major (jazz) festivals, in 60+ countries, on 4 continents.
Bram's relentless search for unknown territory and new destinations began in 2007 with his first album Tonelist, followed by 12 other albums (5 releases on Challenge Records). At 18 he was selected for the prestigious Young VIP tour. At the age of 26, he was the youngest composer ever to receive the annual North Sea Jazz Composition Commission. Not long after, he received carte blanche from the BIMhuis, for which he wrote the successful Cantata for tenor voice, guitar and live electronics. 
Bram's playing is influenced by (natural) landscapes, visual arts, ambient and global music, always exploring the boundary between improvisation and composition. Trained as a jazz guitarist, he often seeks metamorphosis with electronics and classical music. With each new project he tries to challenge himself again. Bram is part of the trio Under the surface (with singer Sanne Rambags and drummer Joost Lijbaart) and is currently working on three major projects: A collaboration with the enigmatic Berlin neo-classical pianist Lambert. The further development of Orbit, an immersive surround sound experience with 8 Ambisonics speakers and special guests (including Nils Petter Molvaer and Remy van Kesteren at So What's Next? festival). And Suite X: a 9-part work inspired by baroque music in collaboration with the Belgian out-of-the-box thinking baroque ensemble B.O.X.
Apart from Holland's neighboring countries, Bram has performed in Mali, Rwanda, Tanzania, Zanzibar, Mexico, Colombia, Panama, Bolivia, Peru, Tadzjikistan, Kyrgyzstan, Egypt, India, China, South-Korea, North America, Canada, Norway, Poland, Germany, Russia, Israel, Spain, Turkey, Macedonia, Greece, Serbia, Turkey, Slovakia, Slovenia, Hungary, Bulgaria.
He has collaborated with artists like: Onno Govaert, Eric Vloeimans, Jim Black, Sidsel Endresen, Terje Isungset, Arve Henriksen, Wolfert Brederode, Karl Seglem, Thomas Strønen, Grzech Piotrowski, Sainkho Namtchylak, Sinikka Langeland, Per Oddvar Johansen, Ruth Wilhelime Meyer, Mari Kvien Brunvoll, Koenraad Ecker, Gulli Gudmundsson, Skuli Sverisson, Theodossi Spassov, Marcin Wasilewski, Bulgarian choir Angelite, Harmen Fraanje, Jeroen van Vliet, Eric van der Westen, Sanne van Hek, Haytham Safia, Wouter Jaspers, Laïs, Noel Redding (bassist from Jim Hendrix), Nelson Veras, Hein van de Geyn, Matthieu Chazarenc, Staplerfahrer, Spinvis, the Netherlands Chamber Choir, and much more.
"

His composition with the barrel organ was not only fascinating, but also sounded wonderful. It attracted a lot of audience."
— Michelle Kuypers, North Sea Jazz Festival
"

The result is breathtakingly beautiful. Very unique how classical vocals and impro-jazz come together here. **** 4 stars, 23-09-2015. About Henosis."
— Gijsbert Kamer, Volkskrant
"

The guitarist claims a unique place in the music world for himself with this project"
— Jan Jasper Tamboer, Parool
Subsidies
Bram Stadhouders' projects have been funded by the following institutes: